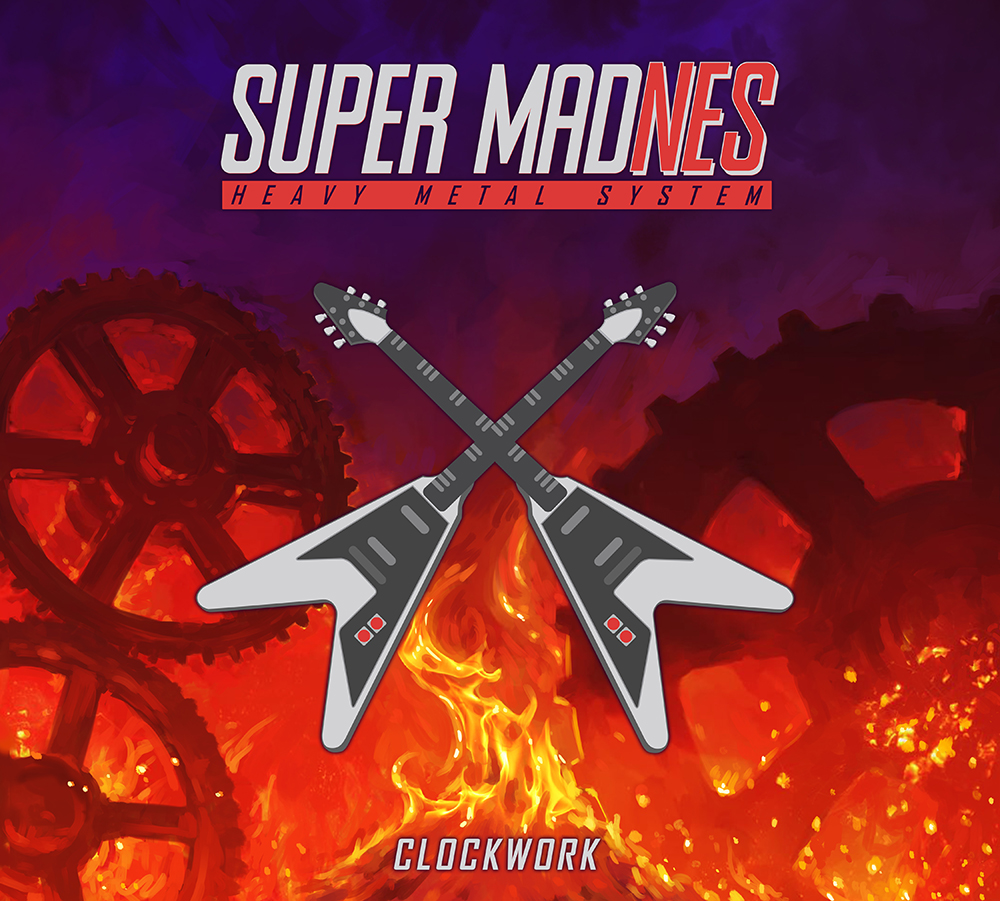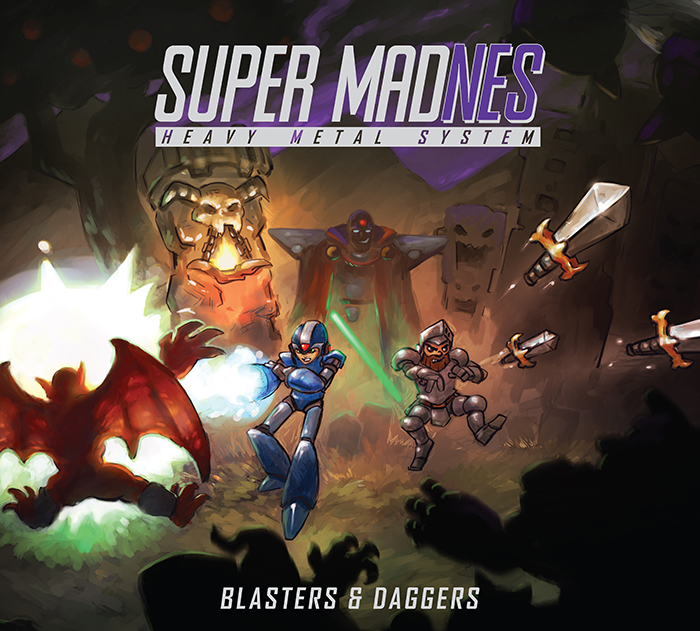 Super MadNES is a heavy metal entertainment system consisting of gamer musicians which is designed to load an extremely exciting experience to all gamers and music lovers with a unique melodic, dynamic and riff-oriented approach to some of your favorite NES, SNES and Arcade soundtracks using elements from traditional 70s / 80s rock and heavy metal music.
In its very short life since its launch in August 2016, Super MadNES has already done two very well received releases, built a following locally and through social media, toured throughout California and Arizona, and performed at gaming events such as MAGFest's MAGQuest, California Extreme, Game On Expo, Arcade Expo and SoCal Retro Gaming Expo.
Super MadNES will be releasing their 2nd full lenght album in summer 2018 and is currently performing the music from classic games such as Castlevania 3, Batman, Double Dragon, Ninja Gaiden, Megaman X and Super Ghouls 'N Ghost along with an action fueled pixelated visual show.

Decibel Magazine, March 2017
"Super MadNES has more than one nerd performing the music. That pays off – the interplay livens up the proceedings considerably. Blasters & Daggers (self-released) is a split album, but not between bands – it's divided between songs from Mega Man X and Super Ghouls 'N Ghosts."
Metroid Metal, January 2017
"Solid first entry from these guys! THE BEST DRIVING MUSIC! Can't wait for the next one."
GameMusic4All, January 2017
"Blasters & Daggers is an intense wall of heavy metal, with every gritty note dedicated to the greatest console of all time, the Super Nintendo Entertainment System. Fire up some Capcom classics in your trusty Heavy Metal System and rock out to classic themes from Mega Man X and Super Ghouls 'N Ghosts."
Awesome Facebook Fan, November 2017
"If yall aint at MagWest next year i'm going to riot!
although…if y'all ARE at magwest, i might still riot…IN THE PIT!! ..
NEW EP SOUNDS GREAT!!"
Badass Instagram Fan, November 2017
"I don't have enough different ways to say "FUCK YES" to signify my approval of this new EP release!"
2016
08/20 @ SoCal Retro Gaming Expo // Los Angeles, CA
08/21 @ SoCal Retro Gaming Expo // Los Angeles, CA
11/23 @ MAGQuest // Santa Clara, CA
10/21 @ AFK Gamers Lounge // San Jose, CA
10/22 @ O'Sullivans // Santa Maria, CA
11/06 @ Lost Levels Arcade // Fullerton, CA
2017
02/04 @ SoCal Retro Gaming Expo // Ontario, CA
03/18 @ Arcade Expo 3.0 // Banning, CA
04/15 @ Hanadoki Con // San Diego, CA
06/13 @ 8BitLA's E3 // Los Angeles, CA
07/29 @ California Extreme // Santa Clara, CA
08/04 @ CIA // Hollywood, CA
08/11 @ Bonus Round // Phoenix, AZ
08/12 @ GameOn Expo // Phoenix, AZ
2018
01/20 @ Retro City Fest // Pomona, CA
01/21 @ Retro City Fest // Pomona, CA
02/09 @ Retro Gaming Experience // Watsonville, CA
02/10 @ Rockage // San Jose, CA
03/17 @ Arcade Expo 4.0 // Banning, CA
08/11 @ Game On Expo // Phoenix, AZ